who we
are

︎︎︎ homepage

Igi Lola Ayedun ︎

FOUNDER/ CONTENT + CREATION LEADER
30, named by V Magazine (Visionaire Group) as one of the most notable fashion talents of her generation, Igi Ayedun, originally from São Paulo, is an image + content + creative designer and multimedia artist with experience in the editorial, television and advertising sectors, who loves to exchange AND for Y as a Latin American identity recognition thing.
Okay, first-person in charge:
For many years, I was the co-director of an already extinct independent magazine, from Brasil to the world, U + MAG y, today, after being pretty active for the last 15 years in the fashion market between São Paulo and Paris, I accumulated collaborations and jobs for super cool places like ELLE, Style, L'Officiel, FFW, Capricho, O Globo Newspaper, Rede Globo, Marie Claire, ID magazine, Glamor, Saint Laurent, C&A, Mesa Company, IDA, VonTrapp, Aluf, Struktura, Harper's Bazaar, Coca-cola, TNT Energy Drink, Nike, Melissa, Flagcx, Nivea, Natura, O Boticário, Who Said Berenice, Atelier Chardon Savard, École Spéciale d'Archicteture, O Estado de São Paulo, Next Models, BOX1824, Vicunha textil, among others. Oh, not to mention, I directed a film called TRUEGEN, which is an audiovisual version of the study made by BOX1824; and ofc I am very in love with the youth behavior.
Currently, I do a lot of things, including developing my career as an artist. I developed a work with natural pigments between painting and dyeing, which was recently exhibited in Europe; I have a brand of African natural cosmetics (bringing it back later); I am a nomad, passionate about traveling and getting to know other cultures, living to add new information y refs in my notions of the world and I also design ONLINE and OFFLINE content + image strategies for brands. A lot, I know.
I'm OCD around blue, I'm not afraid of changes y I value honesty above all.
Anne Mukendi ︎
INTERNATIONAL LEADER
Gabriela Campos ︎

FEATURES LEADER
I'm Gabriela Campos. I'm from Santa Catarina and despite having the moon in cancer, my mercury is in Aries: I'm always ready to set up a strategy and deliver long threads. I usually say that while there is time on earth, I will learn, risk & do. I'm in fashion because of training, affinity & and a desire for what's new. I found in content production, by chance, a catalyst for experiences, information and learning about me and what I see in this world. I'm currently between @wundermanthompsonbr and MJournal. I also work on the creative front of the collective @expressionismopreto; I am a producer / curator of @semanabalaclava, as well as a selector / researcher of black music. In communication and / with creativity, I keep reading the past that is here in the present, trying to generate conversations that deliver us a history of the future.
︎
︎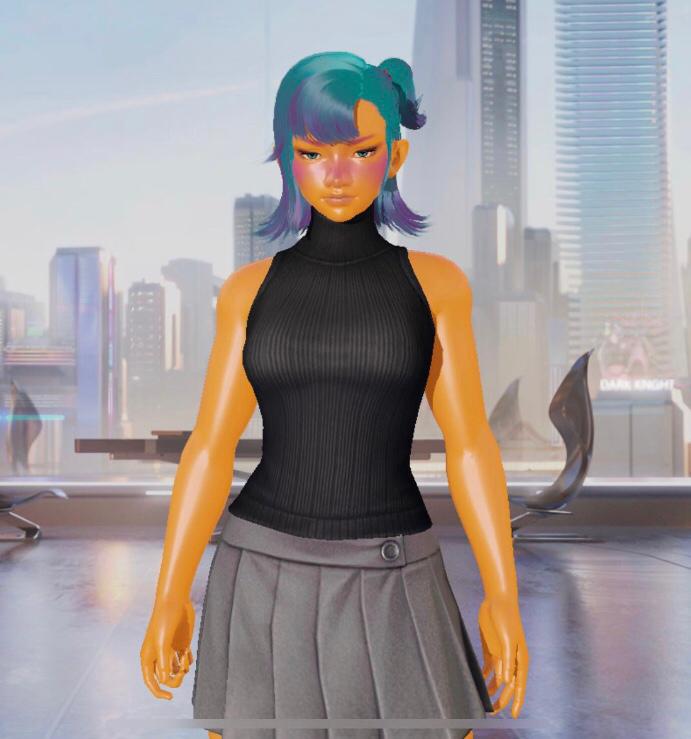 Ananda
TRANSLATION LEADER
I recode, reprogram and organize words into your suitable language. In this project, I'm focused on enhancing your experience in english. I'm a free spirit, delivering my many talents as I walk the path of this life. Meow.
Lucas Fernandes ︎
PRODUCTION LEADER
Hi, I'm Lucas, a taurus with cancer raising, I'm one of those who are always thirsty, those who love the summer and love without anesthesia, as Chico César sings. I like to see ideas becoming a reality, I do executive production, art production for audiovisual, visual arts, media and I work as a visual artist shaped through painting and sculpture.
︎
︎
Juca ︎
GRAPHIC DESIGN LEADER
Hey! My name is João but since I'm 10 I've been called Juca. I answer both. I like letters, curves, sizes, colors, things that are close to others and things that are far from others. I work as a design assistant at Estudio Margem, as a designer at HOA, as a freelancer in personal projects and I happen to know how to take care of gardens. I am interested in facing ideas that already have a body.
︎
︎
Contributors ISSUE.005
︎︎︎homepage