Igi Ayedun ︎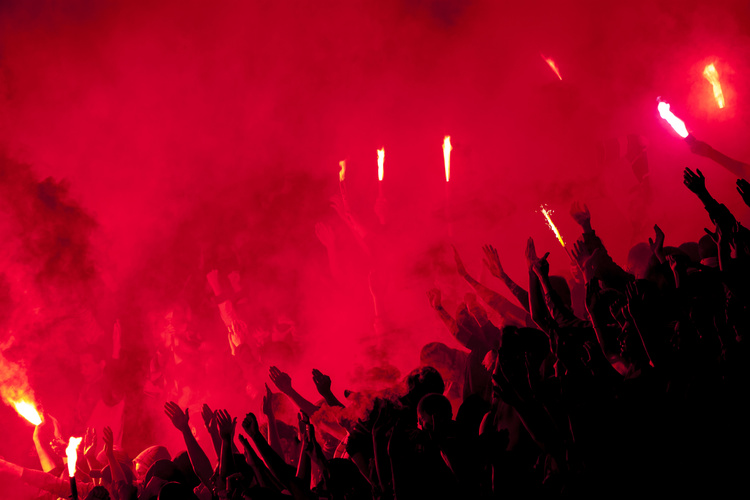 Image: Reproduction.
The western world is changing


Oh my Goddess! What in the world was 2020? Sometimes I question myself if it's really worthy to think about it… but, still, as the past isn't a button we can simply shut off, it becomes inevitable to ponder an intention to take stock of this hurricane at the beginning of the decade that will carry thousands of consequences for the next five years. Basically, you can talk about anything. Sinking boats, staggering cars, derailed trains, ABSOLUTELY EVERYTHING, which came about to change the course of this journey in a "save yourself if you can" way.

However, anxieties aside, we cannot ignore that our society was already going through a gradual history of tensions that revealed a number of symptoms of chaos in social, political, educational, economic, health and, yes, spiritual terms. Because who still does not believe that the general energy of humanity is a little bad, is not the generation of horoscopes (lol).


Larilala here and there, but let's get down to the facts: the progressive turn has been rehearsed for a while now and the 2008 crisis was one of the triggers for "we need to build a better world". Yup, I decided to go back 12 years just so we can have an idea of how stuck this engine is. And even though not all investments were globally fruitful, the era of connection - led by social networks and the first rehearsal of the rise of those in power (nations of the new rich, consumption potential of Brazil, China, Mexico on full gas)... - was precisely the wave of progress that gave rise to the polarizations that dismantled 2020 in half, based on those who were not very comfortable in giving space to those who were arriving and, thus, felt abandoned. Even earlier, I remember exactly sitting in the living room of a friend of my parents', discussing politics with their 18-year-old niece who said how much Lula was ending the middle class. The girl in question, Miss N *, white, taking a course to enter FGV, a private condominium resident at Jardim Anália Franco in São Paulo, almost a little over a decade later? B17! I was 16 years old and I confess that I didn't see it arrive, but I was facing the bubble burst of a conservative uprising that took over the Americas (let's just talk about the Americas), in the years 2010 and… wow, where did we end?


We arrived in a morbid place of ideas and lived between violence through extremist ideologies that were polarizing as if the world were a true Roman arena, with everything that a good Czar fight is entitled to, including bread and the circus. We went to war! Not only those of tanks or guns (listed as) lost, but also a noisy war kind of stuck in between ourselves. Unfortunately, the dichotomous decade between rise and decay has brought us irreversible consequences, especially since the cherry on top of the cake called COVID-19, and youth resurfacing angrily but hopefully, demanding from us a little more attention on what we were doing with the world.


Thus, a massive daily mobilization for the repoliticization of humanity was born, with a strength never seen before in history. The increase in protests, articulations, independent organizations, crowdfunding, rolled up sleeves, hands on, new applications, mandates, leaders… all in the network language: ENGAGEMENT.


However, for those who still think that this is just an internet movement, better you restart your Bluetooth because this seed of hope already has a fertile bud among the main leaders of the world who, at this very moment, are redesigning effective transformation formulas so that we still have the right to exist in the future as a species. I confess that the NEW PROGRESSIVISM is also about feelings flooded by the desire for calm, but pragmatism and the intentions of re-operating the system are not far behind. Basically, it is learning from everything that went wrong and nurturing everything that was already working. In a binary way of saying, but much more plural when it comes down to make it happen.


Here, you will get to know NEW PROGRESSIVISM as the word mantra of the next post-2020 desires and how it has awakened behaviors, whether aesthetic, political, economic or cultural. Since everything that lives needs its time of rest, for a better world we continue to ask: will this engine finally start?