Igi Lola Ayedun ︎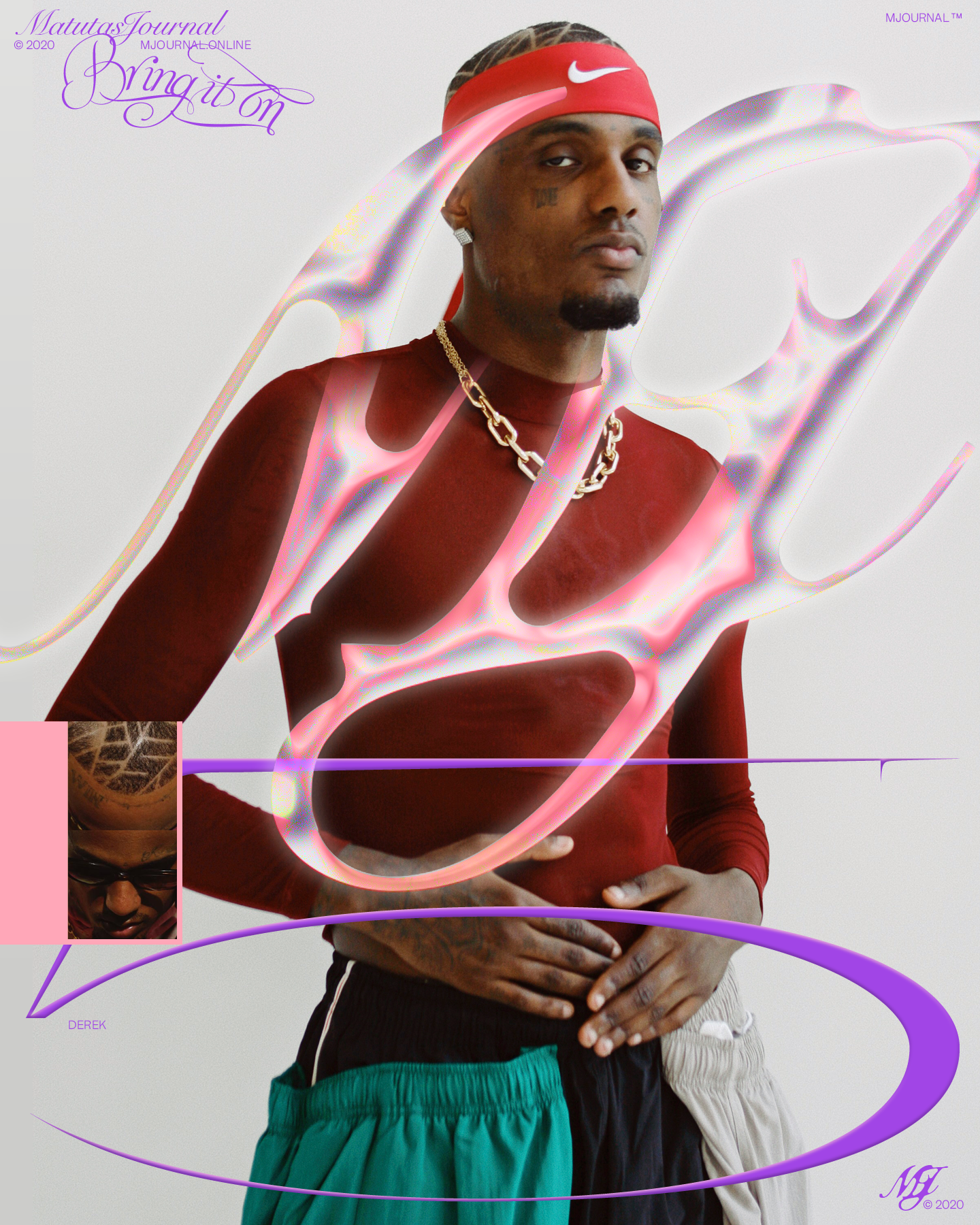 COVER 001
DEREK
Photo: Caodenado Styling: Medusa Camargo
Hair: Wesley Fernandes
Executive production: Lucas Fernandes
Special thanks: Recayd
Model: Derek
wearing
Nike
COVER 002 y 003
BRING IT ON
Photo: Hick Duarte (THINKERS MGT) Styling: Jessica KellyBeauty artist: Ian RibeiroHair stylist: Guilherme de OliveiraCasting Director: Jorge Barros
Assistants: Edson Luciano, Larissa Saito,
John Nascimento, Juliana Bonfim
Produção Executiva Ana Sano
Models: Raell Novato, Raquel dos santos, A
manda Souza , Beatriz Araújo,
Wendell Eduardo
wearing
Juliana Jabour,
Estúdio Traça and Brechó Minha Avó Tinha
COVER 004
THE TIME WHERE THE LIGHTS FROM THIS ERA WERE LIGHTED EVERYWHERE HAS COME
Text: Jota Mombaça
Graphic design direction
Margem Studio - João Pedro Nogueira and Alexandre Lindenberg
Bring it on.

I wanted to be nostalgic, think about ideas in retrospect of the big shock that was 2020…
But instead, I prefer to look at the present and future as a sign that the end will come to all and everything that oppresses us. It may seem naive, immediate or anything out of the ordinary, but the future is nothing but projection and what I project is the freedom to exist.

There is always a beyond.